About Us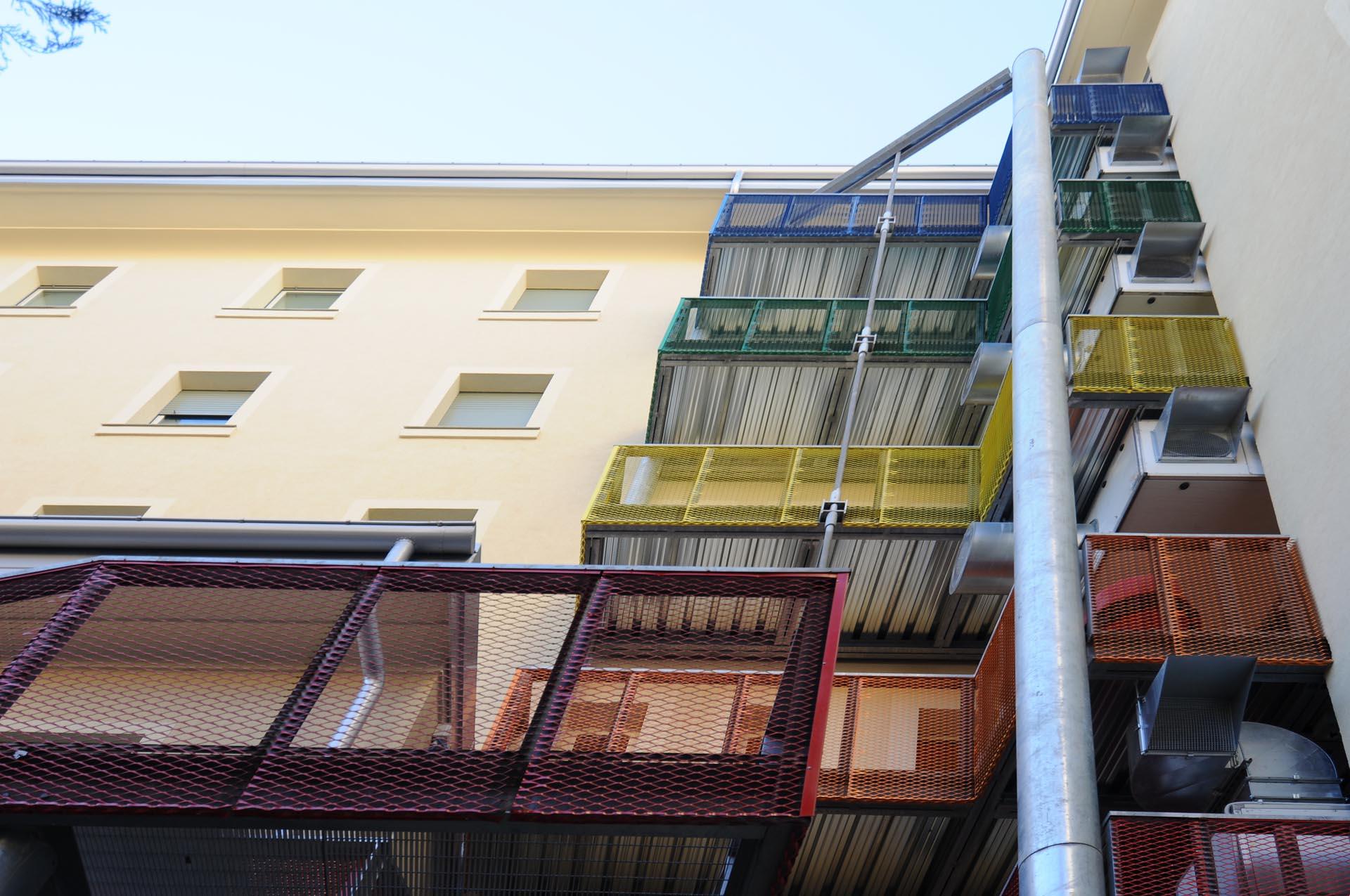 Studio di architettura con sede a Torino, (Italia), attivo dal 1991, che opera sia in ambito pubblico che in quello privato.
Diamo corpo alle necessità dei committenti nel campo dell'architettura e dell'arredamento d'interni.
Promuoviamo l'architettura contemporanea sostenibile e l'adozione del protocollo di certificazione Leed, nonché le trasformazioni culturali e la creazione di nuovi significati degli spazi, delle cose, dei paesaggi, con realismo creativo.
Il nostro motto è pensiero ed azione, ovvero teoria e prassi per la progettazione integrale, la direzione lavori ed il coordinamento sicurezza in ambienti complessi, con approccio etico, emozionale, poetico.
Ottimizziamo i processi per renderli semplici e poniamo particolare cura nella definizione e nel rispetto dei budget e dei tempi.
Ci occupiamo sia di nuove costruzioni sia del restauro e/o della ristrutturazione di edifici – o parti di essi – esistenti, operando in accordo con le Soprintendenze in presenza di vincoli di tutela.
Interventi di piccole o grandi dimensioni sono seguiti con lo stesso entusiasmo e la stessa professionalità.
Il nostro approccio politecnico e multidisciplinare garantisce progetti completi, integrati, coordinati, realizzabili senza imprevisti.
La nostra esperienza, in campo residenziale (abitazioni e strutture turistico-ricettive), terziario (uffici pubblici e privati, sedi amministrative), educativo (scuole, università, istituti di ricerca), culturale (biblioteche, musei, sedi espositive), sanitario (ambulatori, ospedali), ed in parcheggi, sistemazioni esterne ed arredamento d'interni, ci guida con passione nella realizzazione di nuove opere dall'identità autentica.
We are an architectural firm based in Turin, (Italy), active since 1991, operating in both public and private sector. Our aim is to give shape to the needs of our clients in the field of architecture and of interior design.
We promote sustainable contemporary architecture and the adoption of LEED Protocols certification, as well as cultural transformations and the creation of new meanings of spaces, things, landscapes, with creative realism.
Our motto is" thought and action", theory and practice together for the integral design, construction management and safety coordination in complex environments, combined with an ethical, emotional and poetic approach.
We streamline processes to make them simple and regularly monitor our project's budget and our schedule performances.
Our projects include new buildings but also involve the restoration and / or renovation of existing buildings - or parts of them,- operating in accordance with the Government department responsible for the environment and historical buildings, in case of historic preservation restrictions.
Interventions on small or large scale are followed with the same enthusiasm and the same professionality
Our polytechnic and multidisciplinary approach provides complete, integrated, coordinated, achievable projects without drawbacks.
Our experience, in the residential (housing and tourist facilities), service sector (public and private offices, administrative headquarters), education (schools, universities, research institutes), culture (libraries, museums, exhibition centers), health care (clinics, hospitals), and parking, external works, and interior design, leads us passionately in the realisation of new works with a genuine identity.